CLICK Below Or Call 1-304-268-8981 For Reservations

"Like" us on facebook and enter a chance to win a $50 AAE Hotel gift certificate! Details Below

We are a family-run travelers hostel in the heart of Denver built for the traveler on a budget. Existing since 1903 (just 16 years after Colorado earned its spot on the map), we've grown up with the city, and we're pretty dang obsessed with her.
We believe in being a connecting place, one where you can share breakfast with a new friend from Peru, swap stories in French with a desk clerk, and finish the day over drinks in Swahili.
Yeah, we provide clean, safe and economic lodging in the heart of the city, but we also offer an experience and community like nothing else. We know the city better than anyone else (our family homesteaded the area five generations ago), so you better believe we'll show you the best burger in town, where to have your breath taken away on a hike and how to snatch the best tickets to those "sold out" shows.
Our various no-frills room options and convenient location fit any traveler with any agenda on any budget. We want to provide a memorable, affordable experience for our guests that whispers of the past and dips its toes in the future.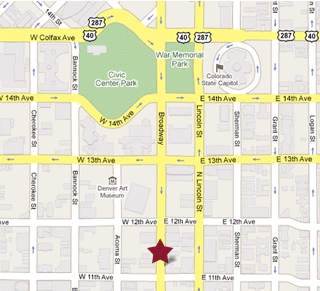 ***Please Note..Walkins will not receive these rates! Cash and all major credit cards accepted****